Products
Products:

0

piece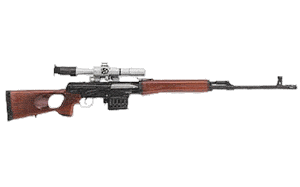 enlarge image

PRINT VERSION
Tigr
Self-loading hunting rifles
The Tigr self-loading hunting rifles are intended for big-and medium-size game hunting under various climatic conditions. The rifles are based on the venerable SVD Dragunov sniper rifle and differ in their improved accuracy of fire.
"Tigr" is produced in a number of versions:
"Tigr" is chambered for 7.62x54R cartridge;
"Tigr-308" is chambered for .308Win (7.62x51) cartridge;
"Tigr-9" is chambered for 9.3x64 cartridge.
Used together with: