Products
Products:

0

piece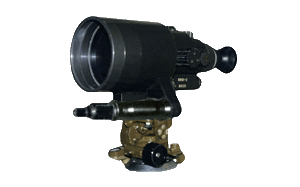 enlarge image

SERVICE MANUAL

PRINT VERSION
1PN91-2
Night distant observation device
The night distant observation device (index 1PN91-2), the article 1PN91-2 (hereinafter referred to as the article) is designed for battlefield observation, target recognition and adjustment of shooting at night.
It is possible to carry out the following operations with the help of the article: measuring of horizontal and vertical angles, defining azimuth and target angle of elevation, measuring distance to the target if its dimensions (height or direction) are known.
The article operates in ambient air range from -50 to +50 °C and relative humidity at 100% at temperature +25 °C.
Specifications

Magnification, x
6.5
Field of view, deg
5.5°
Eye relief, mm
50
Exit pupil diameter, mm
4.75
Ocular setting range, diopter
from – 4 to + 4
Angle-of-adjustment range, for target position, etc./for horizontal, etc.
from – 3-00 to 3-00/from 0 to 60-00
Limb scale factor, rough reading, etc./fine reading, etc.
1-00/0-01
Focusing range, m
from 50 to ?
Maximum voltage, mA, for sighting device consumption/for illuminator consumption
40/40
Power batteries voltage, V, two accumulators NLTs-0.9-1/two batteries R6 (AA)/element ТHL-316
2.4/3.0/3.6
Minimum continuous operation time of the vie-wfinder, the switch handle being in the position 11, without changing power supplies, h, at temperature; from 0 to +50 °C / from 0 to -40 °C / -50 °C
10/3/0.5
Maximum time needed to get the article ready for the battle operation after power is switched on, sec
4
The sighting device maximum weight, kg
3
Maximum weight of the set in action position, kg
8
Maximum weight of the set in stowed position, kg
13
Overall dimensions of the sighting device, mm, height/length/width
164x351x130
Overall dimensions of the case, mm, height/length/width
200x707x400