Products
Products:

0

piece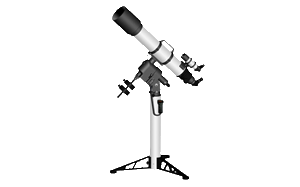 enlarge image



PRINT VERSION
TAL-150APO NEW!
Telescope-apochromate

Telescope-refractor apochromate with system of automatic prompting on astronomical objects and deduction of observable object in sight. It is intended for visual supervision and photographing of astronomical objects.
Basic parameters:
- Aperture - 150 mm;
- Lens focal length - 950 mm;
- Resolution limit - 0,9".
Expected term of introduction in a batch production - the end of 2010.