Products
Products:

0

piece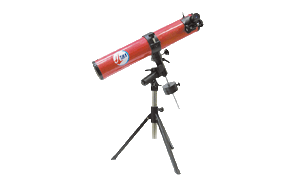 enlarge image



SERVICE MANUAL

PRINT VERSION
TAL-65 Newtonian
Telescope
The telescope TAL-65 (hereinafter referred to as the telescope) is designed for visual observations of celestial objects.
The telescope can be used for individual observations by ama-teur astronomers, in the schools, in the astronomic societies.
The telescope may be used at an ambient temperature ranging from 30° to -30°C and the relative humidity not more than 80%, on the assumption of fair weather.
Read instruction manual first before using the telescope.
Specifications

Aperture, mm
65
Focal length, mm
500
Telescope magnification and angular field, With eyepiece f' = 15mm/With eyepiece and Barlow lens/With eyepiece, Barlow lens and plug
30х,1°15' / 90х,0°25' / 130х0°15'
Resolving power
2.2"
Limiting visual magnitude
11m
Right ascension turning angle
360° (24h)
Declination turning angle
±90°
Latitude adjustment range
0…90°
Minimum observation range
~ 25 m
Dimensions, mm, OTA* length/Telescope height
470/620
Telescope weight
3.6kg