Products
Products:

0

piece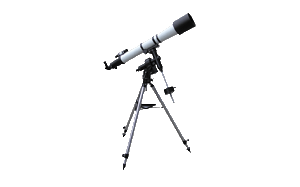 enlarge image



SERVICE MANUAL

PRINT VERSION
TAL-125-5APO
Telescope
The telescope is designed for visual observation and photographing of celestial objects. It requires careful treatment and definite knowledge of astronomy. Only in this case, operation with the telescope will satisfy its owner.
The telescope can operate in an open air environment within a temperature range of +30 °C to -30 °C.
When buying a telescope, pay you attention to the integrity of packaging, which is provided with manufacturer's seals. After opening the packaging, check the complete set, indicated in the list of enclosure.
Read the instructions carefully before mounting and using your telescope.
Specifications

Objective lens diameter, mm
125
Focal length, mm
940
Aperture ratio
1:7.5
Resolution limit
1"
Limiting stellar magnitude
12m
Finder, visual magnification, x, objective lens diameter, mm
6/30
Focusing device
1,25"; 2"
Tube length, mm
1150
Telescope weight, kg
8